Greenever Animal Hospital
Karuizawa, Nagano, Japan
The clinic was opened on 2nd February 2009 at the foot of Mt. Asama in the rich natural environment of Karuizawa.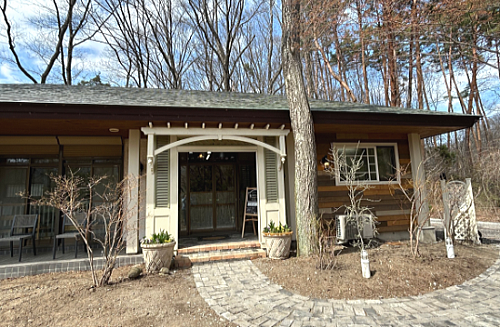 Our Motto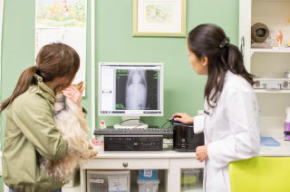 We aim to deliver a "one-of-a-kind treatment" by offering optimized treatments for each animal. We ensure a thorough consultation process, and deliver treatment with utmost gentleness and care.
Powderaid® can be used by simply sprinkling onto the affected area. The synergistic effect of the two agents enables Powderaid® to be effective in the process of wound healing.
The Medical Team
All members of staff including veterinarians are women, who work as a team to give your pet the best medical treatment so that you and your pet will be able to live a happy and healthy life together.


Powderaid®
Powderaid®, a new wound-healing agent discovered by Dr. Sonoo, has been introduced to daily practice at the clinic. Powderaid® can be applied in different treatments, for example, as a wound-healing medicine or a filler after tooth extraction..
Vaccine Check
At our clinic, we carry out the "Vaccine Check", a dog vaccine antibody titer test using an antibody detection kit, allowing us to provide vaccinations based on the condition of the immune system.
Liver Stimulant of Vitamins
Liver-stimulating vitamins are added to our drips to support recovery. Coenzymes are vital for animals as they help regeneration of damaged body cells, and we aim to enhance their healing ability by providing these vitamins.
Removing of Tartar without Anesthesia
Does your pet have bad breath? Breath odor can be due to bacteria in the oral cavity, which in turn may cause organ diseases when they penetrate into the body. We have introduced a patented powder agent to remove dental tartar without the use of anesthesia.
Inside the Clinic
The interior of the clinic has a white-based color scheme with generous use of natural wood and green plants, giving a warm atmosphere in which owners and their pets can relax and feel at ease.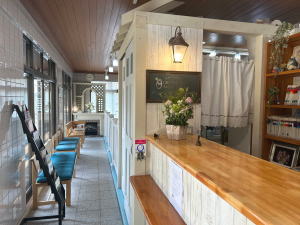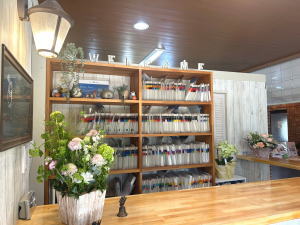 Contact Us
Name
Greenever Animal Hospital
Director of Clinic
Dr. Yoshiko Sonoo
Address
1354-2, Oiwake, Karuizawa-machi, kitasaku-gun,Nagano, 389-0115, Japan
E-mail
info@greenever.jp
Guide for Patients
Medical hours: 9:00-12:00
Closed on Wednesday, Saturday, Sunday and holidays.