Director of Greenever Animal Hospital
Dr. Yoshiko Sonoo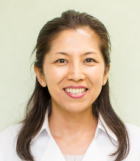 Profile
Education: Dr. Sonoo graduated from The Veterinary Department of Veterinary Medicine of Nihon University, and acquired a veterinarian license.
Career: After working at veterinary hospitals in Tokyo, Kanagawa and Saitama for several years, Dr. Sonoo set up her own clinic in Karuizawa in 2009.
Titles
Member of The Female Veterinarian Support committee of The Japan Veterinary Medical Association
Joint researcher of The Division of Gene Regulation, Institute for Advanced Medical Research, School of Medicine, Keio University
Member of The Japan Small Animal Veterinary Association
Member of The Japan Female Veterinarian Association
Message
I opened my animal hospital in the nature-rich town of Karuizawa, with an aim to pursue a harmonious relationship between nature, animals and people.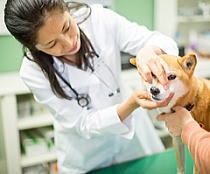 As I want to be able to give animals the best possible treatment, I participate in as many academic conferences and seminars as possible so that I can draw on the latest information and knowledge in my daily practice.
I also support and participate in environmental activities to help preserve our precious nature. I heartily wish that animals and people will be able to live happily together in a place full of beautiful nature.